Do Your Bad Habits Lead to Mouth Pain?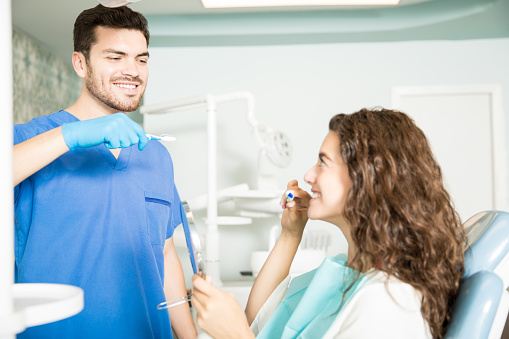 Our oral cavity is one of the most important parts of our body, and there are many bad habits which you may be doing that are causing your mouth to ache without even realizing it! They might just be prompting minor cavities, or mild oral infections but sometimes they can also mean more frequent dental repairs. Unfortunately, some of us don't even realize until it is too late. But don't worry, we've compiled a short list of bad habits which you may have never thought of!


Using Your Teeth as an All-Purpose Tool

Do not mistake your teeth for a multi-purpose tool which can be used to open bottle caps, cut clothing tags, or even crunching on ice cubes. Even the tough and cold structure of an ice cube is enough to cause small cracks to the enamel of your teeth, leading to bigger and more serious problems over time. Breaking this habit is one of the best ways to protect them against painful broken teeth or teeth that are more susceptible to tooth decay. If you are concerned or are experiencing any signs of tooth decay, be sure to visit us and we can help fix your dental issues.


Biting Your Nails

Besides creating unsightly nails, your teeth were definitely not made to bite nails. Simply, they were made to chew food. What's more is that nasty bacteria will accumulate under your fingernails and that bacteria transfers to your mouth when you bite your nails. Be sure to visit our office at least every six months to make sure your teeth remain in tip top shape.

Breaking bad habits can be tough, but we are here to help! Avoid some nasty oral infections and gruesome toothaches by tackling your bad habits today. Whether you tackle them all at once, or improve them little by little, you'll certainly be making a big and positive difference in your oral health.