Soft Foods After Oral Surgery Still Need to Be Healthy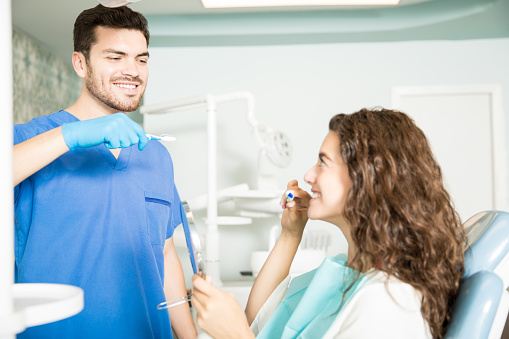 After undergoing oral surgery, you need to stick to eating soft foods for quicker recovery. The soft foods you eat during the recovery period also have to be nutritious for better oral health. Undergoing oral surgeries like tooth extractions or getting dental implants will need some time to recover, and eating soft and healthy foods helps accelerate the healing process.


Importance of Soft Foods

It is highly recommended that you eat soft and healthy foods after undergoing dental surgery. It could be a root canal procedure, a periodontal surgery, or a tooth extraction; all these need time to heal. Soft foods are helpful because they reduce the irritation of any possible open wounds. They also avoid the chances of you biting with the affected tooth. Your jaw and mouth can still be sore during the recovery period, making it difficult to eat hard foods.


Nutritious Soft Foods

It is important to ensure that the soft foods you are eating during the recovery period are nutritious and healthy. It is recommended that you eat a balanced diet that contains plenty of proteins and enough calories to facilitate healing. Proteins are essential because they help repair and build muscles, tissues, and the skin. The easiest way to get proteins is by mixing protein powder with water or milk. Alternatively, you can opt for chicken or beef broth to add more proteins to your diet.

You also have plenty of veggie and soft fruit options to choose from. Fruits are known catalysts to quicker recovery. For example, you can eat mashed avocado alongside other nutritious picks. Experts recommend that you also eat soft foods that are rich in calories. With a healing wound, these foods will help speed up the recovery. Visit our offices for more information on the importance of eating soft and healthy foods.