Best Treatment Remedies For Teeth Sensitivity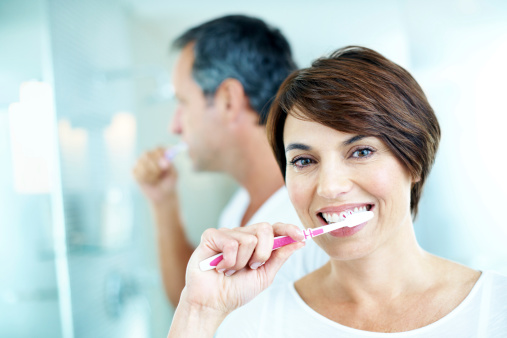 Eating, drinking, and brushing your teeth can become a painful ordeal for patients who suffer from teeth sensitivity. Teeth sensitivity is a consequence of having a worn-out tooth enamel, although it could also be the result of a root canal infection by gum disease, cracked teeth, or cavities. Below, we will give you some tips to take into account to reduce the discomfort that comes with tooth sensitivity.


Desensitizing Toothpaste

Desensitizing toothpaste can help to reduce teeth sensitivity after using it for a while. The toothpaste helps in blocking the pain associated with having sensitive teeth. The various desensitizing kinds of toothpaste fill the tiny holes present in your enamel and dentine. Therefore, it can help reduce the exposure to the sensitivity of your tooth.


Use Soft Toothbrushes

Another remedy for treating your teeth sensitivity is opting for a softer toothbrush. Having a toothbrush with hard bristles may wear off your tooth enamel, especially if you do not brush your teeth in a gentle way. Hard toothbrushes can also cause gum recession, leading to you getting sensitive nerves. Apart from getting a softer toothbrush, we also recommend visiting us for regular gum check-ups.


Avoid Sugary Food and Beverages

There are some beverages and foods that may not be recommendable for patients with sensitive teeth. Acidic or sugary foods and drinks such as coffee, citrus food, and sodas, for instance, can increase the level of teeth sensitivity. You should avoid extremely hot or cold beverages as well.


Go For Dental Coatings and Varnishes

There are numerous coatings and varnishes available that can help to mitigate teeth sensitivity. Fluoride varnish is one of the most common, as it fills the tiny holes present in your tooth enamel to reinforce and protect it from external sensitivity triggers.

By taking into account our tips and maintaining good oral health practices, you will be able to minimize the chances of suffering from sensitive teeth. Please feel free to reach us today for more information about teeth sensitivity treatments, or to book an appointment with us.