Caring for your Dental Implant

Livermore CA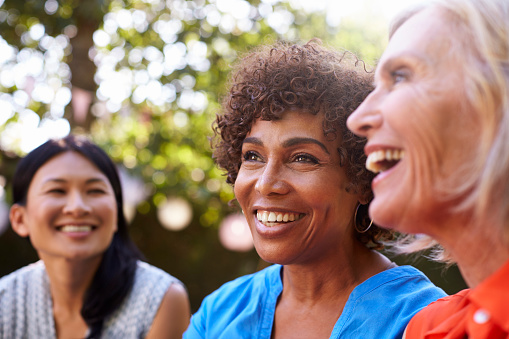 If you have missing teeth, dental implants are a great choice for replacing those teeth. Whether you have one, several, or all of your teeth that are missing, dental implants are a permanent solution to tooth loss. At Pacific Oral & Facial Surgery Center we offer single tooth dental implants, multiple tooth dental implants, as well as the popular All-on-4® Treatment Concept.


How Do I Care for My Dental Implant?

A common question we receive at our dental office is how to properly care for a dental implant. Many people are familiar with dentures and the various products needed to clean and maintain those. These range from adhesives to help your dentures stay in place throughout the day, to products to soak and cleanse your dentures at night. With dental implants, none of these extra products or routines are necessary. Your dental implant is a permanent tooth replacement, so there is no need for any special products. To maintain and clean your dental implants, you will simply resume the same oral hygiene routine you are hopefully already accustomed to. This includes brushing your teeth twice daily, and flossing at least once per day. A good and consistent oral hygiene routine is your best choice for keeping your dental implants clean and lasting a long time. This is true for your natural teeth as well.


What Are Other Benefits of Having Dental Implants?

Along with not needing any special cleaning routines or dental products or tools, there are several additional benefits to having dental implants. Some of these benefits include:

| | |
| --- | --- |
| • | Dental implants are a permanent tooth replacement - Dental implants can last a lifetime! With good care, your dental implant post and abutment can last up to 25 years! Sometimes, the dental crown may need to be replaced, but this is easy and there is no need to tamper with the implant post during this replacement. |
| • | Dental implants support your jawbone - When you lose teeth, you lose jawbone. Studies show that this can happen very quickly. In just one year of having lost a tooth, you can lose up to 25% of jawbone strength in that area of your mouth. It is important if you have a missing tooth to have it replaced as soon as possible so you can maintain your jawbone strength. |
| • | Dental implants look and function just like your natural teeth - Dental implants allow you to eat your favorite foods again. Dental implants return your bite strength back to normal. There is no more need to have to choose only soft foods. You can eat whatever you like with dental implants. Dental implants look and feel just like your natural teeth. Along with providing you the ability to chew normally again, you can smile with confidence, with now having a full set of natural looking teeth. |


If you have any additional questions about how to best care for your dental implant, or if you would like to discuss getting dental implants, our office is here for you. Contact Pacific Oral & Facial Surgery Center today at 925-290-7727 to schedule an appointment to discuss dental implants.