Dental Implant Cost

Livermore, CA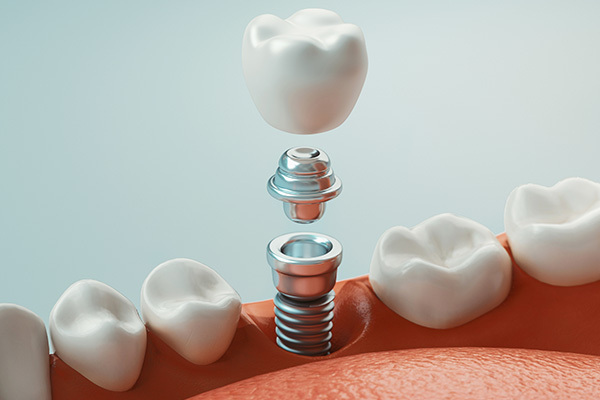 When patients are told that they need a dental implant to replace missing teeth, be it a single tooth implant for one missing tooth or a multiple tooth implant to replace several teeth, one of the first things they want to know is how much this dental restoration will cost. There are many factors that go into determining how much your dental implant will be. This can vary on a case by case basis.


Types of Dental Implants

One of the benefits of dental implants is that they are so versatile. Depending on how many teeth you need to replace will determine which dental implant solution is the best for you. We offer single tooth dental implants, multiple tooth dental implants, implant supported dentures, and the All-on-4® Treatment Concept which has just four dental implant posts.


Procedures that May Be Required Before Receiving Dental Implants

Sometimes patients require certain procedures before they are a candidate for dental implants. For example, if you do not have enough jawbone structure and strength to support a dental implant, we can perform a bone graft, ridge augmentation, or sinus lift to strengthen your jawbone in order to prepare you for the dental implant. This procedure may be an added cost and surgery you were unaware of, but is necessary to properly secure the implant.


Other Factors

Dental implant placement is a process that occurs over several months, even up to a year. This includes several dental visits. Usually the implant post is surgically inserted in one visit, and after it has healed, you will return to have the abutment and dental crown placed. Your cost for dental implants will include these office visits, any sedation required, if you need any teeth

extracted

, pre-op and post-op care, and any other treatments or procedures that may be performed.


The Cost of Tooth Loss

The benefits that dental implants provide are priceless. It is too costly to continue on with missing teeth. Missing teeth cause several problems that people may not be aware of. When there is a gap from a missing tooth or multiple teeth, the other teeth start to shift. This can cause pain and discomfort in your other teeth, and also causes a loss of jawbone as you no longer have teeth there to support it. Aside from your facial features changing due to missing teeth, you are also at increased risk of developing gum disease. The gaps that missing teeth create provides the perfect environment for bacteria to grow. Gum disease only creates additional problems and can sometimes even deter you from being a good candidate for receiving dental implants.


Contact Us Today!

If you are interested in dental implants for your tooth restoration, contact us today at 925-290-7727. We will be happy to set you up with a consultation appointment. We can do an oral examination to determine what type of dental implant would suit you best and review all of the details including cost, oral surgery, and any other questions you might have. At Pacific Oral & Facial Surgery Center we are here to help restore your smile.