How Implants Prevent Bone Loss

Livermore, CA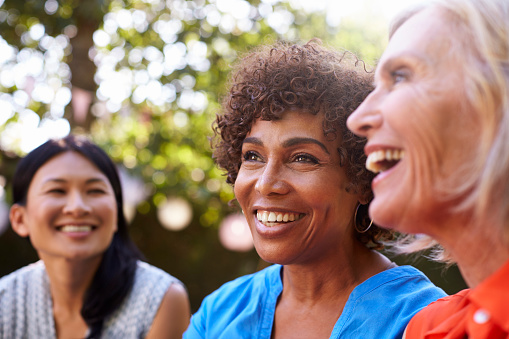 Tooth loss has far severe consequences in line besides giving you a hard time eating or smiling confidently in front of others. If it goes unnoticed for too long, it can actually lead to deterioration of the jawbone. This causes the remaining teeth to crookedly shift towards the gap, and even changes a person's facial appearance making the cheeks look sunken in.

Dental implants have been making waves for a while now, mainly due to the fact that they have replaced bridges and dentures with a permanent solution. They help restore dental function while also improving a person's oral profile and preventing bone resorption. At Pacific Oral & Facial Surgery Center, our staff will be delighted to take you through all of the steps of dental implant surgery before you make a decision.


Causes For Bone Loss


Similar to every other bone in our body, the jawbone needs stimulation too. This is essential for the bone to retain its density and shape. In the absence of a root, the force from biting and chewing does not transfer to the underlying bone sufficiently. This causes the jawbone to shrink and lose volume.

When the reinforcing presence of the tooth is lost, the jawbone no longer receives the stimulation needed for growth. When multiple teeth are missing, the facial appearance can change drastically as the jawbone atrophies.


Sinus Lift And Bone Grafting


Sinus augmentation, also known as sinus lift, is usually carried out in the presence of severe bone loss, to make room for dental implants. Whether it is for a single tooth implant or a multiple tooth implant, this treatment aims at lifting the maxillary sinus to make sure a dental surgeon can easily place the dental implants.

Bone grafting is a procedure that is used to add more bone to areas where bone density has degraded. A dental surgeon may choose to take bone from a healthier region and secure it in the desired area. When it comes to implant-supported restoration, bone grafting allows surgeons to create a stronger base for the implants.


The Dangers of Not Acting Quickly


Losing teeth are a tell-tale sign of lack of bone density. If you have lost one or more teeth, chances are that your jawbone is undergoing resorption due to insufficient bone density. There could be many reasons for loss of bone density, but if a missing tooth is left unchecked, it can have serious repercussions on the patient's oral health.

The gap left by a missing tooth will hamper the integrity of nearby teeth as well, making them brittle over time. If left unchecked for too long, it could lead to an unhealthy cycle in which teeth continue to lose support and fall out, further impacting the bone density. Multiple tooth implants can replace missing teeth without disturbing the nearby natural teeth.

Missing a tooth or two might not seem like a pressing issue at first, which is why many people are unable to escape the consequences when things get worse. At Pacific Oral & Facial Surgery Center, we will make sure that all of your questions relating to oral health and hygiene are answered while devising a secure procedure to treat missing teeth. You can also call us at 925-290-7727 to book an appointment over the phone.